a year ago
Episode #4 - A Bulbasaur. From the Kanto Region!
Beer match is Oakham Ales v Tiny Rebel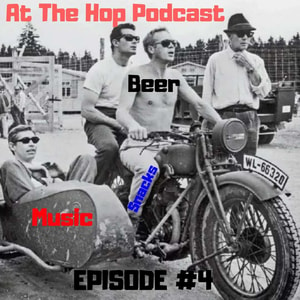 Episode four of At The Hop is, frankly a delight.
That's if you think two middle-aged men barely navigating the world of Pokemon, fart gags and a visit to Newport is delightful. We also decide what is the Ed Sheeran of cheeses and make it very clear that you can't give booze to a baby.
The beer match-up is Oakham Ales' Best Friend Session IPA v Tiny Rebel's Gin & Juice Botanical Pale Ale.
There's also a snack of the week from Ireland and another game of beer or owl?
Music is the latest offerings from Silent Forum and Calexico and Iron & Wine.
Get hold of the new Silent Forum on Bandcamp here: https://silentforum.bandcamp.com/ Calexico and Iron & Wine's 'Midnight Sun' is out on June 14th on City Slang.
The Spotify playlist calling out the latest releases here: https://open.spotify.com/playlist/7dWSo8YoZO04mh7KNFsF1t
Order the beers here: http://www.oakhamales.com/ + https://www.tinyrebel.co.uk/
Like, subscribe and comment, wherever you get your podcasts.
Ta!
Find out more at https://at-the-hop.pinecast.co