a year ago
Episode #5 - The Stout Off
Running the rule over two really great stouts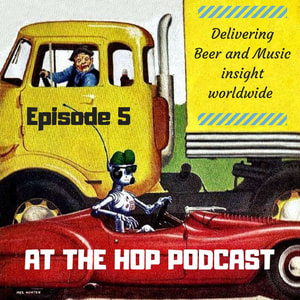 Episode five is for all you lovers out there.
Lovers of beer and alternative music that is...
...as well as Pikachu this week people who also come up include: Howard Keel, Nathan McAvoy, L.S. Lowry, Diego Maradona, Leo Sayer, Stephen Graham, Bobby Davro, Peter Kay, Michael Holding, Jack White, David Peace and Bill Shankly to name but a few.
The beer match-up is our first ever stout-off: Jamaica's classic Dragon Stout v Seven Brother's Marshmallow Stout.
There's a deliciously salty snack of the week and the weekly game of beer or owl?
Music is recent offerings from John Lawrence once of Gorky's and Liverpool's Paul Den Heyer.
Get hold of them both on Bandcamp: Paul Den Heyer: https://pauldenheyer.bandcamp.com/album/everything-so-far John Lawrence: https://johnlawrence.bandcamp.com/
The Spotify playlist calling out the latest releases here: https://open.spotify.com/playlist/7dWSo8YoZO04mh7KNFsF1t
Order the beers here: https://www.sevenbro7hers.com/ or https://www.beersofeurope.co.uk/beer/country/jamaica
Do us a favour if you are enjoying the podcast by liking, subscribing and commenting, wherever you get your podcasts.
Ta!
Find out more on the At The Hop website.
Find out more at https://at-the-hop.pinecast.co