a year ago
Episode #6 - From Welsh Castles to Wainwright
A local world beater v a divisive classic golden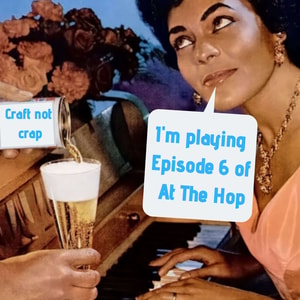 Episode six asks many questions of you:
Like are Welsh castles good for killing time with children? And is Killing Eve any good? Why don't you see Castlemaine XXXX any more? What is the most gammon-y sport? Would you drink a 5,000 year old beer?
There is Huw's recipe for his own take on Corn Beef Hash.
For our beer match-up a couple of British classics go head to head: it's Wainwright's Golden Ale v Robinson's Old Tom (Ginger variety).
There's a stone cold American classic for our snack of the week.
Music is recent offerings from Wrexham's Eitha Da and Sunderland's Roxy Girls.
Get hold of them both on Bandcamp:
Eitha Da: https://eithada.bandcamp.com/album/dungeon-crawler-ep Roxy Girls: https://roxygirls.bandcamp.com/album/a-poverty-of-attention
Do us a favour if you are enjoying the podcast by liking, subscribing and commenting, wherever you get your podcasts.
Ta!
Find out more at https://at-the-hop.pinecast.co